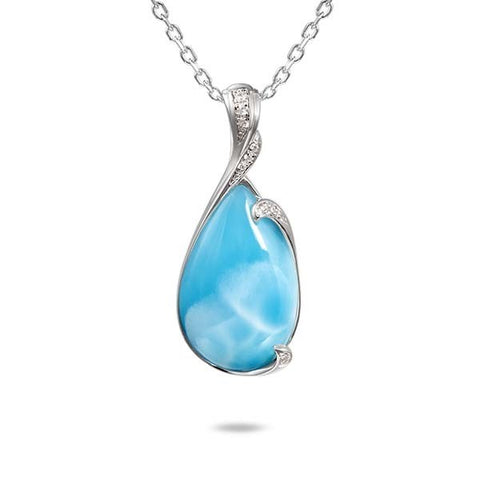 Alamea
Alamea SS Pendant Necklace With Larimar & Pave
Alamea SS  Pendant Necklace With Larimar  & Pave 
*This item has a lead time of 3-4 weeks. 
Silver chain measures 19" and can be worn at two different lengths.
 See matching earrings 
Made in the USA  
Precious is our character, therefore we took the Hawaiian name of Alamea. Our mission became to pull the most stunning elements in nature and craft them into breathtaking symbols of love'. More than twenty years have passed since we first started putting these words into action and they have proven to be the foundation of our success . We have built upon this foundation with the upmost desire to celebrate life's unforgettable moments at the highest quality and standards.