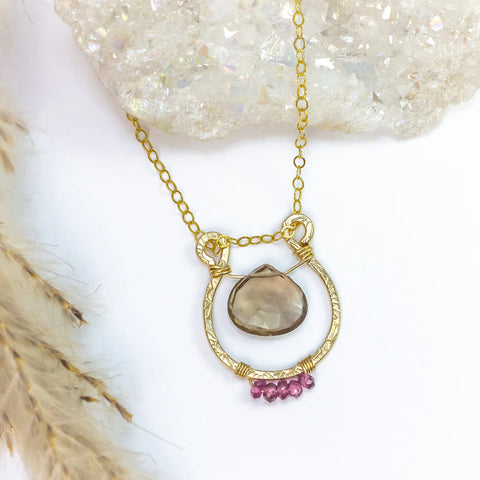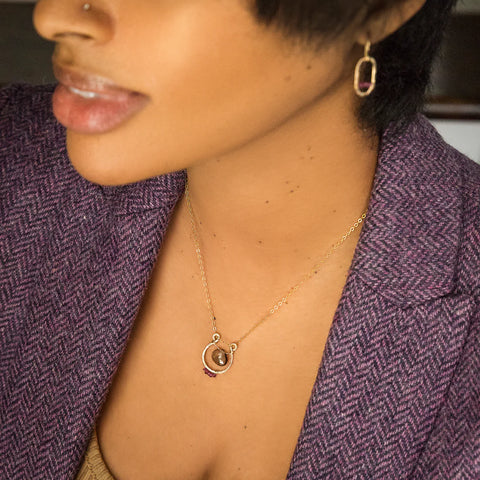 Laura J Designs
Laura J Smoky Sunset Necklace
Experience the allure of a setting sun with our Smoky Sunset Pendant. Crafted with meticulous attention to detail, this pendant is a wearable testament to the beauty of nature. Hand-forged and textured, the gold-filled pendant captures the essence of movement and grace. Its open design invites you to peer into its heart, where a smoky topaz gemstone gleams with the fiery hues of twilight. At the bottom of the pendant, a symphony of rhodolite garnet gemstones adorns the metal, creating an elegant cascade that evokes the passionate tones of autumn's palette. These gemstones are reminiscent of the last traces of sunlight that paint the sky before nightfall.
• 14k gold filled
• Smoky topaz and rhodolite garnet
• Pendant Dimensions: about 5/8 x 7/8"
• Necklace length: 17"