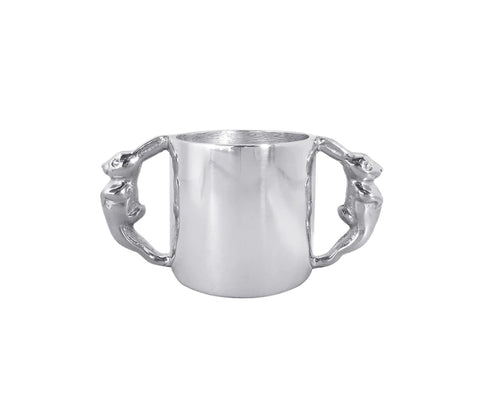 Mariposa
Mariposa Bunny Baby Cup
A symbol of good luck and prosperity, the Bunny Baby Cup is a meaningful gift for the little one in your life. Add a personal touch by engraving this special piece. 100% handcrafted from recycled aluminum.
Dimensions: 5.0" L x 3.0" W x 3.0" H
Holds up to 5 oz
Our fine metal is handcrafted from 100% recycled aluminum. Slight "imperfections" and cooling marks are the hallmark of handmade goods.