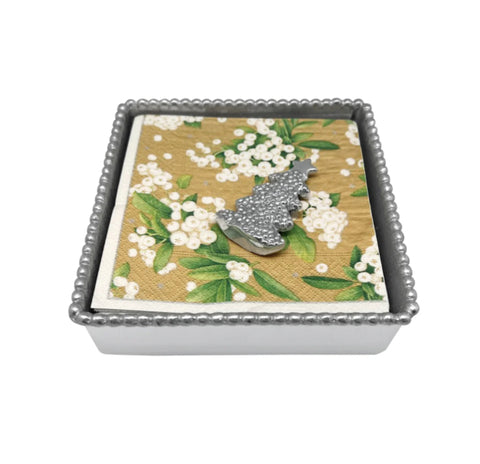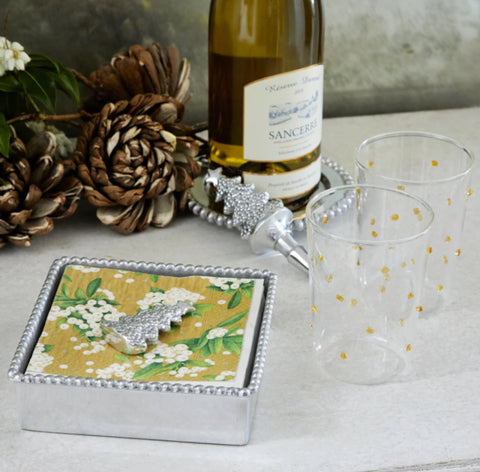 Mariposa
Mariposa Dotty Tree Beaded Napkin Box Set
A classic Dotty Tree Napkin Box, adorned with festive Christmas Tree Cocktail Napkins and silver Christmas Tree Napkin Weight, adds a little winter magic to your next cocktail or holiday party. Pairs nicely with our Dotty Christmas Tree Oval Platter. Dotty Tree Napkin Box is handcrafted from 100% recycled aluminum.
Dimensions: 5.75" L x 5.75" W x 1.5"H
*Napkin may vary
Slight "imperfections" and cooling marks are the hallmark of handmade goods.