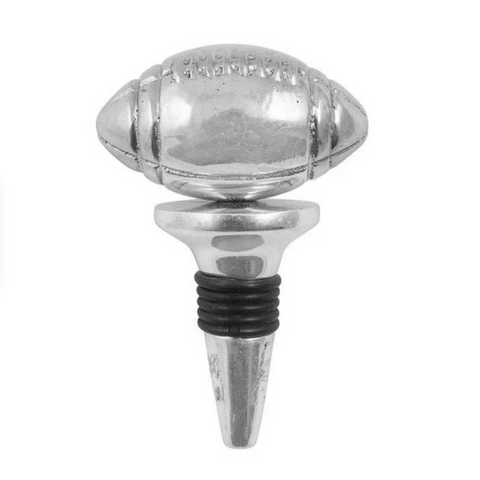 Mariposa
Mariposa Football Wine Stopper
Protect wine and spirits at your next sporting celebration or tailgate with the Football Bottle Stopper. The quintessential gift for any football enthusiast.
 • Our fine metal is handcrafted from 100% recycled aluminum. Slight "imperfections" and cooling marks are the hallmark of handmade goods. 
• Occasional use of a non-abrasive metal polish will revive luster. We recommend Simichrome polish which is available from Mariposa or at a local hardware store.