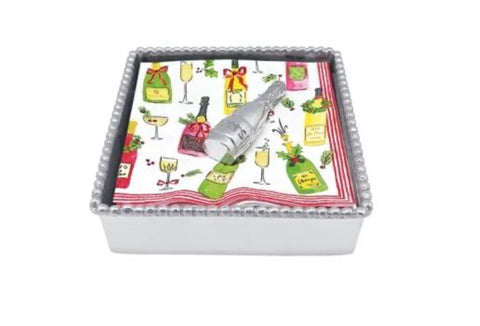 Mariposa
Mariposa Holiday Champagne (1248) Beaded Napkin Box Set
Celebrate the holidays with your favorite cocktail and the Holiday Champagne Beaded Napkin Box Set. Set is completed with 100% recycled aluminum beaded napkin box and exquisitely detailed champagne bottle weight.
Dimensions: 5.75" L x 5.75" W x 1.5"H
*Napkin may vary
Slight "imperfections" and cooling marks are the hallmark of handmade goods.