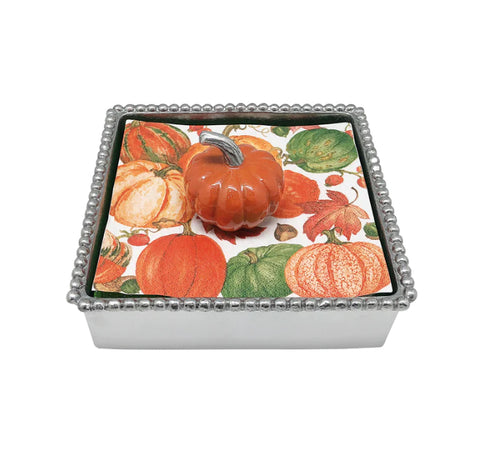 Mariposa
Mariposa Orange Pumpkin Beaded Napkin Box Set
Add an autumnal and colorful touch with our Orange Pumpkin Beaded Napkin Box. An enameled brilliant orange and plump Pumpkin Napkin Weight sits atop a seasonal stack of harvest napkins.
Dimensions: 5.75" L x 5.75" W x 1.5"H
*Napkin may vary
Our fine metal is handcrafted from 100% recycled aluminum. Slight "imperfections" and cooling marks are the hallmark of handmade goods.