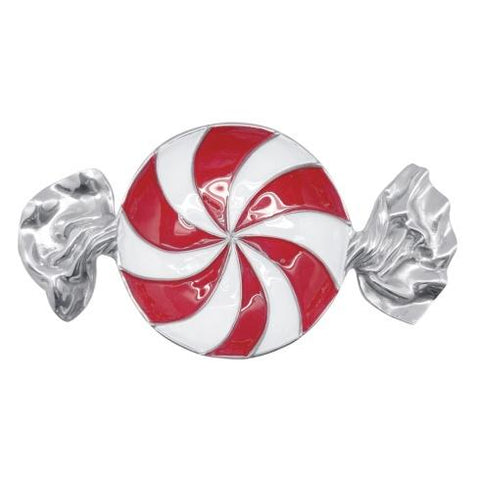 Mariposa
Mariposa Peppermint Candy Dish
A festive red and white enamel Peppermint Candy Dish adorned with silver trim adds a little sweetness to your next holiday party. Add a personal touch by pairing this enamel Peppermint Candy Dish with our Peppermint Beaded Napkin Box both handcrafted from 100% Recycled Aluminum.
Dimensions: 11.58" L x 6.1" W x 1.4" H
Slight "imperfections" and cooling marks are the hallmark of handmade goods.