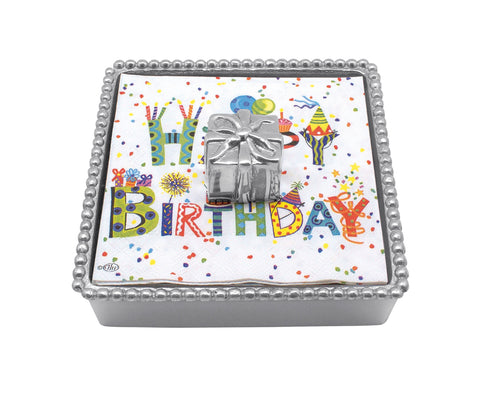 Mariposa
Mariposa Present (1934) Beaded Napkin Box Set
A Happy Birthday message splashes across white cocktail napkins in Mariposa's signature Beaded Napkin Box. The set is topped off with a finely detailed Birthday Present Napkin Weight. It likely goes without saying, but this set makes a lovely birthday gift!
Dimensions: 3.25" L x 0.5" W x 0.25"H
*Napkin may vary
Our fine metal is handcrafted from 100% recycled aluminum. Slight "imperfections" and cooling marks are the hallmark of handmade goods.