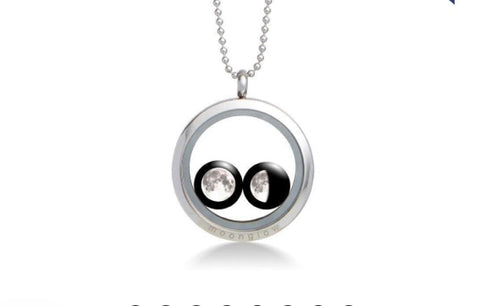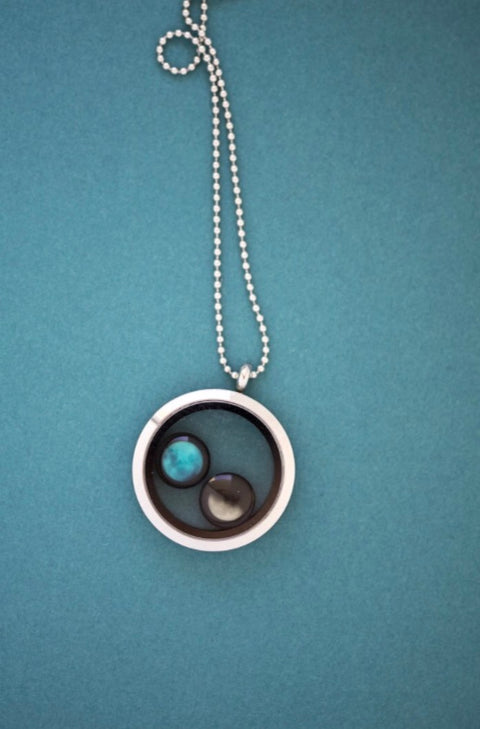 Moonglow Jewelry
Moonglow Lovers in a Locket
This is a custom order item expect 2-3 weeks between order and ship.
       Glass-centered stainless steel locket
Locket dimensions: 1 3/8" height,1 1/8" diameter, 1/4" thickness
Two 10mm mini moon phase images
16" - 30" stainless steel link chain 
 This product may contain magnetic components
Email us your special dates Day/Month/year at Contact@Susanstreasures.com We will send you a picture of your special moon/moons and information before your purchase! Or pick any moon/ moons you like! 
Full moon featured below 
 And like the moon itself, our awe-inspiring lunar phase charms catch the rays of the sun by day to illuminate in darkness -- creating a soft inviting glow that will surely be a conversation starter! Let it capture your imagination and be a forever reminder of what and who is important to you. Grab this one-of-a-kind moon charm necklace today!