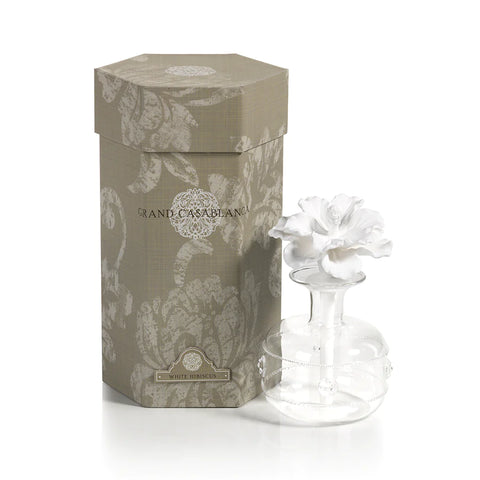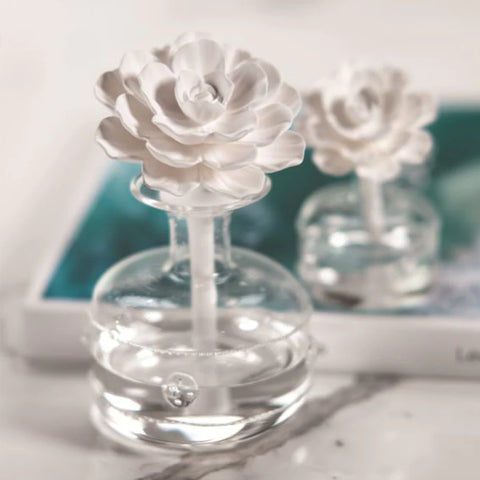 Zodax Porcelain Diffusers
Zodax Grand Casablanca Porcelain Diffuser White Hibiscus
Zodax Porcelain Diffusers are a modern twist on traditional diffusers. Fragrance oil is housed in a beautiful glass vessel that gets drawn up through an unglazed pretty porcelain blossom  filling  your room with light fragrance.
TOP NOTES: Zesty Mandarin, Orange Blossom
MIDDLE NOTES: Pompon Dahlia, Midnight Rose
BASE NOTES: Vanilla Flower, Warm Amber
Box Dimensions: 5.75 in x 4.75 in x 9.75 in 




14.6 cm x 12.1 cm x 24.8 cm 




Bottle Dimensions: 3.5 in x 4.25 in 




8.89 cm x 10.8 cm 




Oil Volume: 200ml // 6.8 oz



*extra fragrance oil available for purchase.